Experience the Beauty of the Miami Everglades
---
Whether you're just visiting or live in the Miami area, a trip to the Miami Everglades is an adventure you don't want to miss out on. A tour with Miami Everglades Connection offers you a chance to get away from the hustle and bustle of the city and experience the beauty of the Miami Everglades firsthand. No Miami vacation is complete without one of our tours!
Begin your adventure today!
What to Expect on Your Everglades Tour
---
Our airboat tours offer you the chance to experience the local ecosystem of the Everglades and appreciate all it has to offer. Every tour is taken on a custom-built airboat that allows us to speed through the unique landscapes of the Miami Everglades. Captain Albert and Guide Kris love sharing their knowledge of the surrounding wildlife, flora, and fauna, so you can expect to learn plenty about everything you see along the way.
Learn About Florida's Wildlife and Ecosystems
---
No matter which tour option you select, get ready to see Florida wildlife up close and learn about the local ecosystem from Captain Albert and Guide Kris. Both have extensive experience with charters and are passionate about preservation efforts. Known as the River of Grass, the Everglades are an important part of southern Florida and is home to many threatened and endangered species. From various species of birds, to alligators and saltwater crocodiles, you're sure to see a wide variety of native Florida wildlife.
Not only is the protection of wildlife within the Everglades important, but it also serves as a natural water purification system for Southern Florida. This purpose adds to the appreciation many locals, including your Captain and Guide with Miami Everglades Connection, have for the Florida Everglades. It is more than just a local natural habitat — they think of it as their backyard and an important part of their home.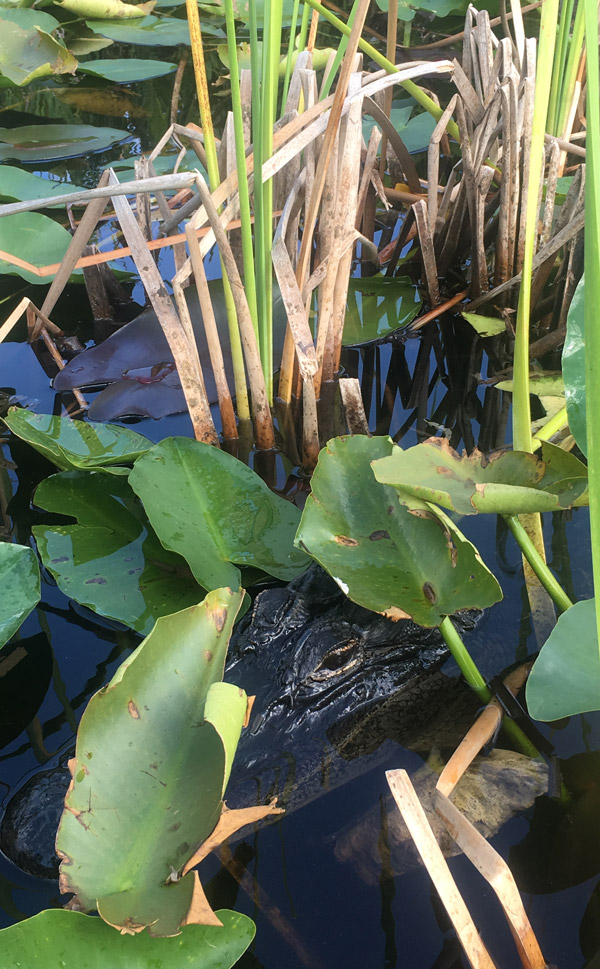 When you book a tour with Miami Everglades Connection, know that you are also supporting preservation efforts to ensure future generations can continue to experience and benefit from the Florida Everglades.
Our Everglades Tour Options
---
Each tour ranges from one to two hours long and can be semi-private or private, depending on your preferences, group size, and price range.
Semi-Private Airboat Tours
If you are traveling solo or want to save money as a couple or small family, our semi-private airboat tours are a great option. Each tour has a maximum of seven people, so you will never feel over-crowded. Throughout the tour, you'll get to see local plants and wildlife up close — including the Florida alligator. You can expect an hour-long tour including plenty of information from your guide about everything that you see. With such a small group and simple airboat, you'll truly feel like you're experiencing everything the Everglades has to offer.
Private Airboat Tours
For a more personalized experience or if you're part of a larger group, you can book private airboat tours. Again, there is a maximum group size of seven people, but you can book a private tour with as few as two people. This can also be booked as an hour, hour-and-a-half, or two-hour tour, plus you have the option to customize the tour to your interests.
Whether you're interested in alligators, flowers, bird watching, or any other part of the Everglades, we can focus on that aspect of our tour. With a private tour, you may pay a bit more than if you chose a semi-private tour, but you'll get the experience of a lifetime.
Private Sunset Tours
Only offered from November through April, our sunset tours are a unique experience. Offered as either an hour-and-a-half or two-hour tour, you'll head out into the Everglades before dark and return shortly after sunset.
Don't worry about missing out on the wildlife, flora, and fauna — we leave early enough to give a full tour of the Everglades while the sun is still up. You'll get to see alligators up close and personal and learn about the unique ecosystem within the Florida Everglades from your guide. The tour is rounded out by watching the sun set over the Everglades.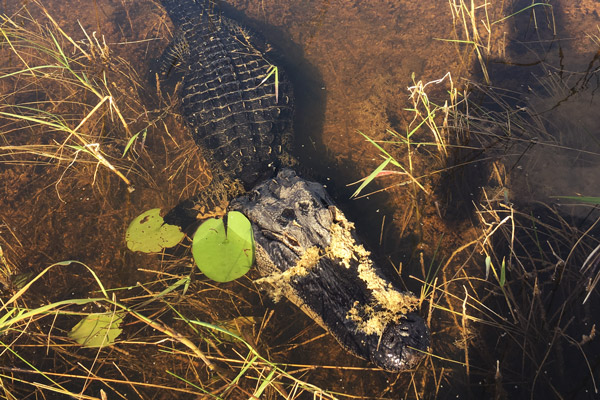 Is There Anything I Should Bring?
---
Don't forget your camera! You'll want to capture memories of all the wildlife and views you see along the way.
In addition, it's a good idea to bring along a few other items, including sunblock, sunglasses, hats, a windbreaker or light jacket, and bug repellent. Check the weather before you arrive so you know what to expect and plan accordingly.
Contact Us with Any Questions
---
Feel free to check out our FAQ, where we have answered many common questions about Miami Everglades Connection and the tours we offer. If you have another question or would like to talk to us directly, please do not hesitate to reach out.
Have you taken a tour with us? Tell us how it went!
BOOK YOUR MIAMI EVERGLADES AIRBOAT TOURS