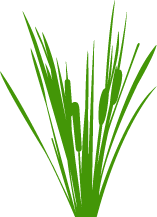 MEET YOUR EVERGLADES EXPERT GUIDES
Our team of highly-knowledgeable guides are one of the main reason why all of our customers leave us 5-star ratings. As a family-run business of Florida locals, we work with hand selected guides who live and breathe the Everglades. Our guides have spent numerous years exploring the vast channels and are the perfect people to guide you on your tour. 
They will share their invaluable knowledge and tell you stories of the local birds, share the habits of the alligators and will give you a trip of a lifetime.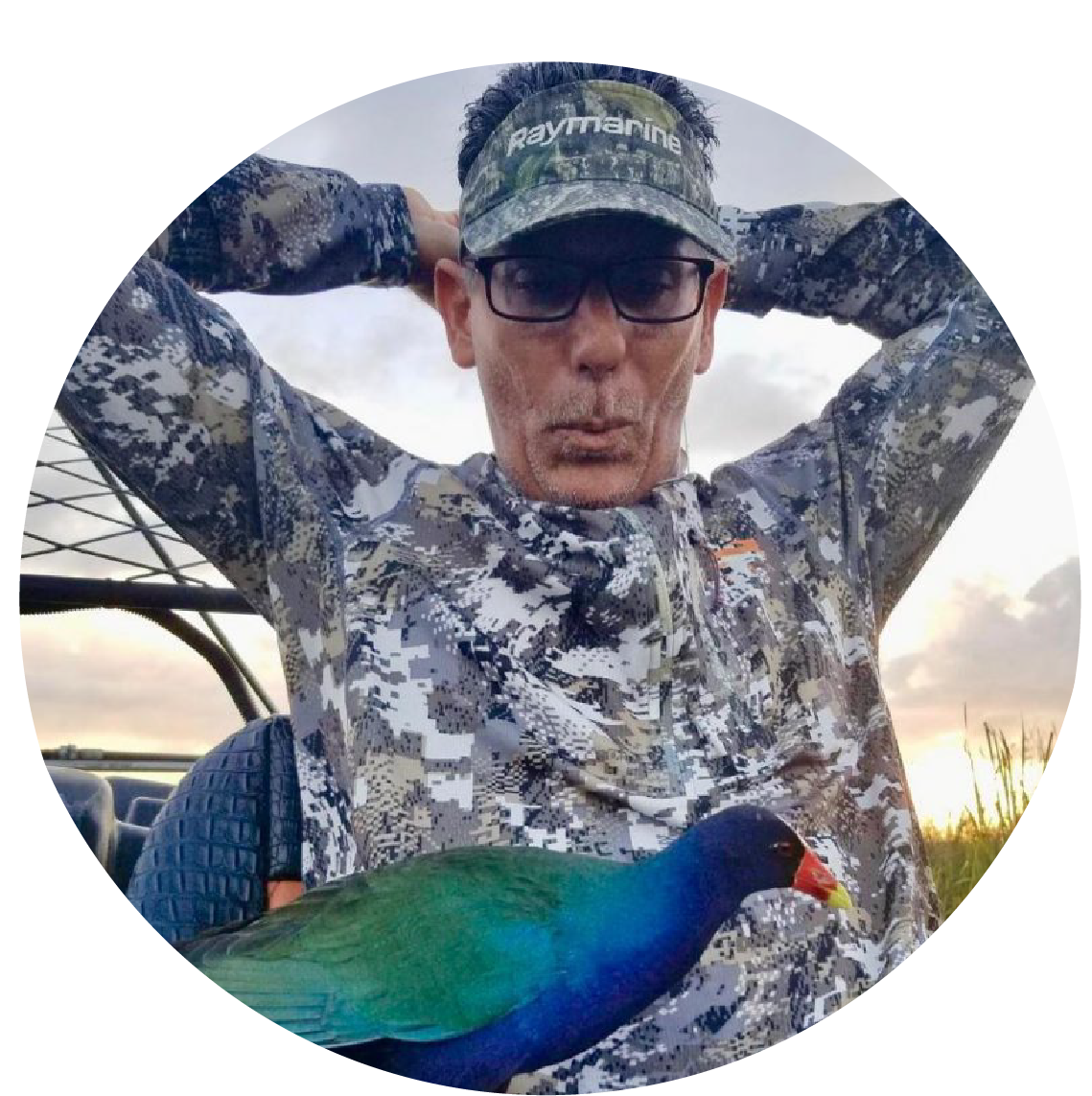 CAPTAIN ALBERT | EVERGLADES GUIDE
Born and raised in Miami, Florida, Captain Albert has been fishing since the age of 5 and as soon as he was able to drive, he began working on local charter fishing boats.
"My mother would drive me all over the Everglades & the Florida Keys where we would spend endless hours catching tarpon, snook and snappers."  
CREDENTIALS
20+ years with a 100 Ton Captains License
Captained charters throughout the U.S., Bahamas and the Caribbean

"Captain Albert is incredibly knowledgeable and engaging, which made the experience even better. It was my first time on an airboat and I felt very safe. You won't find a better tour guide than Miami Everglades Connection!"
Google Review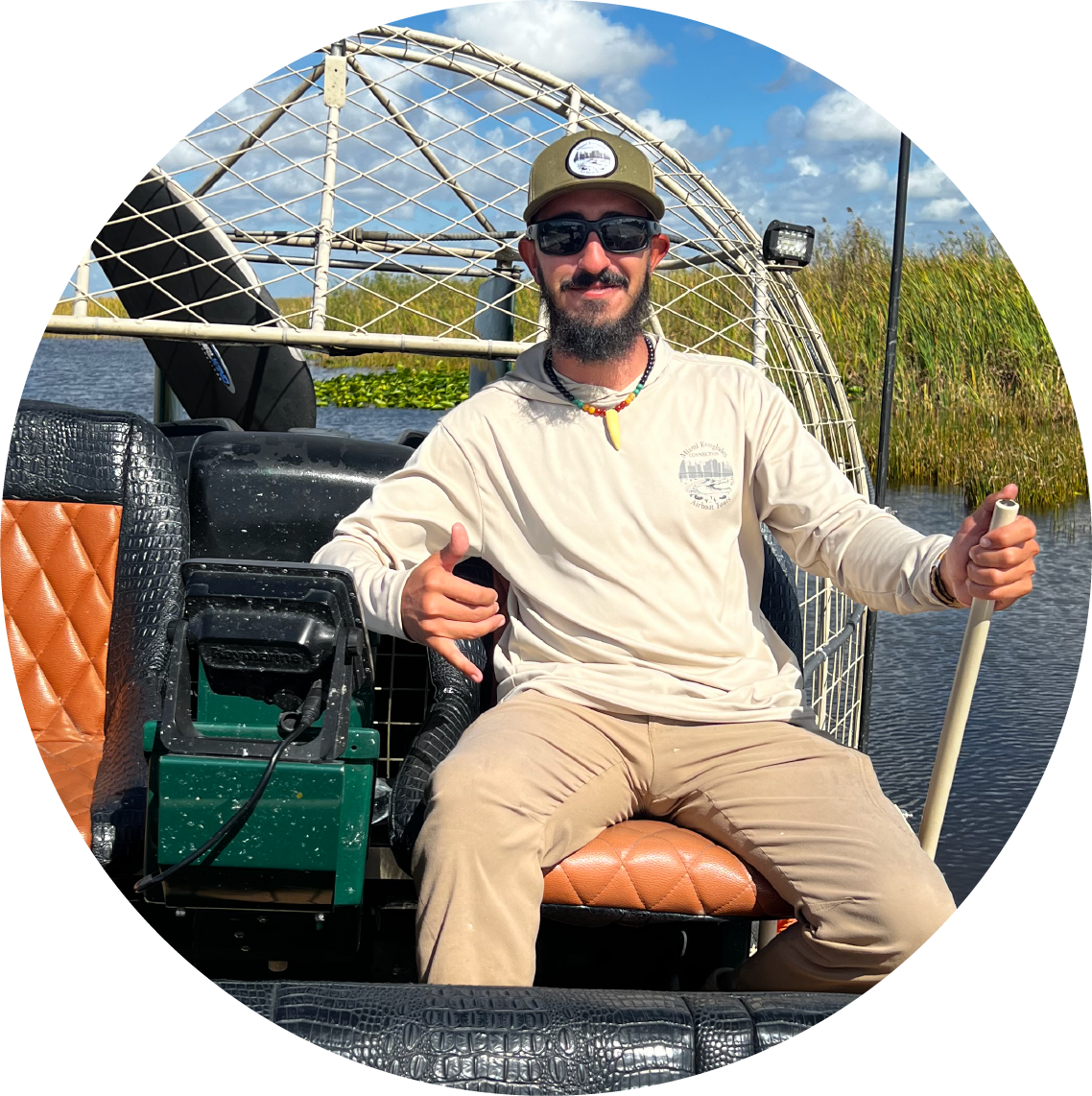 Born and raised in Miami Florida, Jack has a natural affinity to the outdoors and he has known the Everglades from a very young age.
"I learned my love for fishing early in my life through family vacations to the keys every year. Ever since then, I've gone fishing and hunting just about every opportunity I've gotten."
After graduating high school, Jack started spending every minute he could exploring in the Everglades and learning the environment. He has been working professionally in the Everglades since 2019 and is eager to share his knowledge with you and your family.

"Jack was fantastic. He was truly knowledgeable of the ecosystem and what was of interest to us. The boat was extremely well maintained. We had some exciting encounters with the wildlife. I highly recommend this tour company."
Google Review
MIAMI EVERGLADES CONNECTION AIRBOAT TOURS
Our airboat ramp is conveniently located only 27 minutes from Miami Beach and 22 minutes from Miami International Airport. We are 1.2 miles west from the Miccosukee Resort & Gaming.