---
The Miami Everglades are a unique ecosystem you won't find anywhere else in the world. Here, you'll find a special blend of wildlife, marine life, and plant life that all comes together — and their home is shrinking. It's up to people who care about the environment to help preserve it so that it can continue to be a home to plants and animals, as well as people who live in the surrounding area. At Miami Everglades Connection, we are passionate about doing all that we can to help Everglades conservation efforts though both action and education.
Begin your adventure today!
The Florida Everglades are Shrinking
---
In the past, the Everglades have spanned as much as three million acres of land in Florida, all the way from Orlando down to the Florida Keys. Over time, the Florida wetlands have shrunk to less than half that size, in large part due to the actions of humans. Both agriculture and residential expansion have decreased water flow to the Florida Everglades, causing decreasing numbers of flora and fauna native to the area due to a lack of habitat.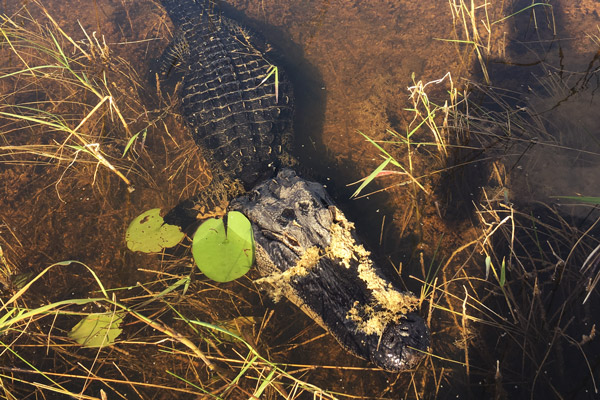 It's More than Just a Tourist Spot
---
While an Everglades tour is a top tourist attraction when visitors come to the Miami area, the Everglades are so much more than that to those who live in southern Florida. Between a shrinking ecosystem and pollution, the changing Everglades has an impact on more than just plants and wildlife.
This Unique Ecosystem Benefits Wildlife and People Alike
It's easy to think of the impact on the living organisms that live within the Miami Everglades, but there is also a noticeable impact on the surrounding residents. The Everglades ecosystem also provides drinking water to more than 8 million Florida residents, protects communities from hurricanes and floods, supports Florida's fishing industry, and generates millions in direct spending annually. These benefits all contribute significantly to the lives and lifestyles of southern Florida residents.

Protecting the Miami Everglades Ecosystem is a Team Effort
---
Luckily, we are capable of protecting the Everglades and encouraging the re-growth of the ecosystem. This preservation effort takes contribution from everyone to be successful. It's important to pay attention to pay attention to how you're impacting the environment around you. When you come to the Florida Everglades, airboat tours such as ours are a great way to see the ecosystem, have a positive impact, and learn more about how you can help.
Help the Everglades by Being Environmentally Conscious
---
The best way to have a positive impact on the Everglades is by being environmentally conscious. No matter where you are, your actions have an effect on the wildlife and plants around you. When you come to Florida, pay a little extra attention to what you do while you're here.
Don't Litter & Recycle What You Can
You've probably heard this a million times before but that doesn't make it any less important. No matter where you are, throw away your trash and recycle what you can. Around the Everglades, this is especially true because trash can get washed into the wetlands and potentially cause harm to the wildlife there.
Want to see the beauty yourself?
Be Mindful of Carbon Emissions
This includes how much you drive a car but also how much you use your cell phone. Both emit carbon dioxide when in use, which then harms the environment. Try walking or using public transport while you're visiting Miami and be conscious of how much you have your cell phone on and in use.
Watch Your Water Use
You probably don't associate Florida with water shortage but that doesn't mean you shouldn't be mindful of how much water you're using while you're there. Don't leave the water running longer than necessary and be especially mindful of hot water usage because it uses more energy.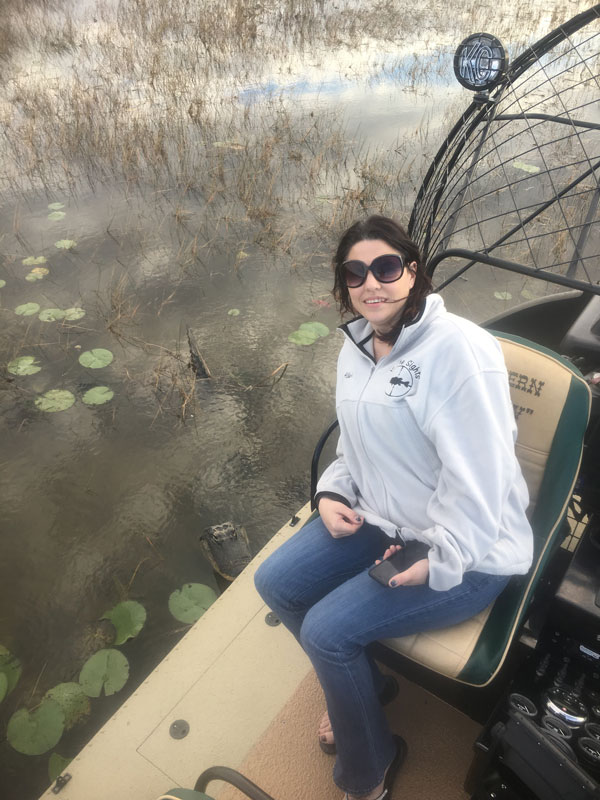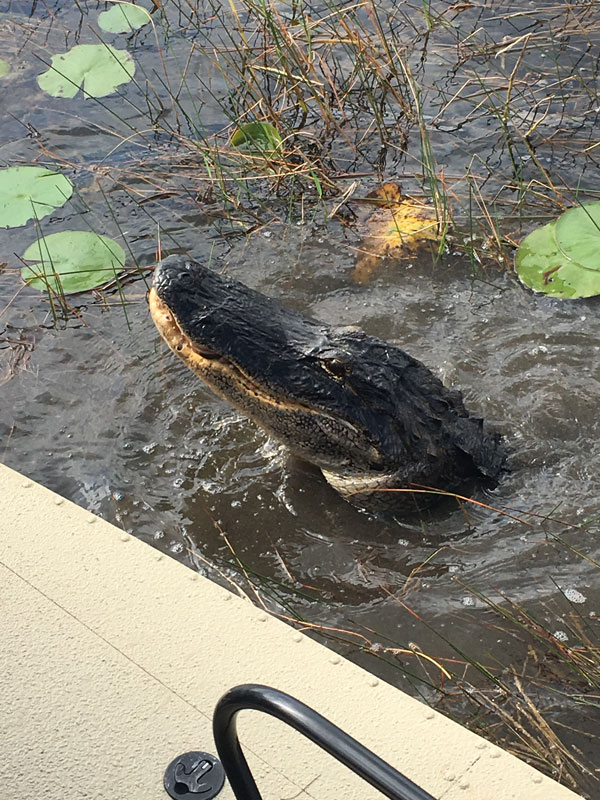 Take Part in Our Green Challenge
---
During every Everglades airboat tour, our guides encourage visitors to take part in our green challenge. This involves them keeping an eye out for any debris or trash floating in the water while they take in their surroundings. We frequently find litter such as balloons throughout the River of Grass and are able to clean them up when spotted. This means every time you take one of our airboat tours, you're contributing to the Everglades preservation effort.
Have you taken a tour with us? Tell us how it went!
BOOK YOUR MIAMI EVERGLADES AIRBOAT TOURS