Brace Yourself for an Amazing Adventure
---
Taking a tour of the Miami Everglades is a hugely rewarding experience. While out in the airboat, you get to see firsthand and in the wild all the native wildlife, from alligators to many species of birds. With so many species and varieties of flora and fauna that are native only to the Everglades, it's truly a once-in-a-lifetime experience. It's worth upgrading to a sunset Everglades tour while you're in town.
Begin your adventure today!
Sunset Everglades Tours Are an Airboat Tour — And then Some
---
All of our airboat tours through the Miami Everglades are unique experiences. However, if you want a truly personal and memorable experience, a sunset Everglades tour is the choice for you. Sunset airboat tours are only available from November through April, so if your trip is timed right, take advantage. You'll not only learn about the unique ecosystem of the Miami Everglades, but also get to see a beautiful and protected piece of Florida that serves as way more than just a tourist hotspot for locals.
See All the Same Flora, Fauna, and Wildlife
---
A sunset tour includes the best of both worlds. You get to experience the same airboat tour as a daytime tour, plus the addition of getting to watch the sunset over the River of Grass. Enjoy a cruise around the Everglades to watch alligators, birdwatch, and lay eyes on unique plants and landscapes. After an hour or more touring the Everglades, watch a sunset you'll never forget. On the way back to the boat ramp, catch a glimpse of how the ecosystem shifts from day to night.
Enjoy a Personalized Experience
---
Make your sunset Everglades tour your own. At Miami Everglades Connection, our sunset tours are all private tours for two or more people. If you have a particular interest while visiting the Everglades, it can be incorporated into your tour, whether it's bird watching, alligator sightings, or a closer look at the different plant life throughout the River of Grass.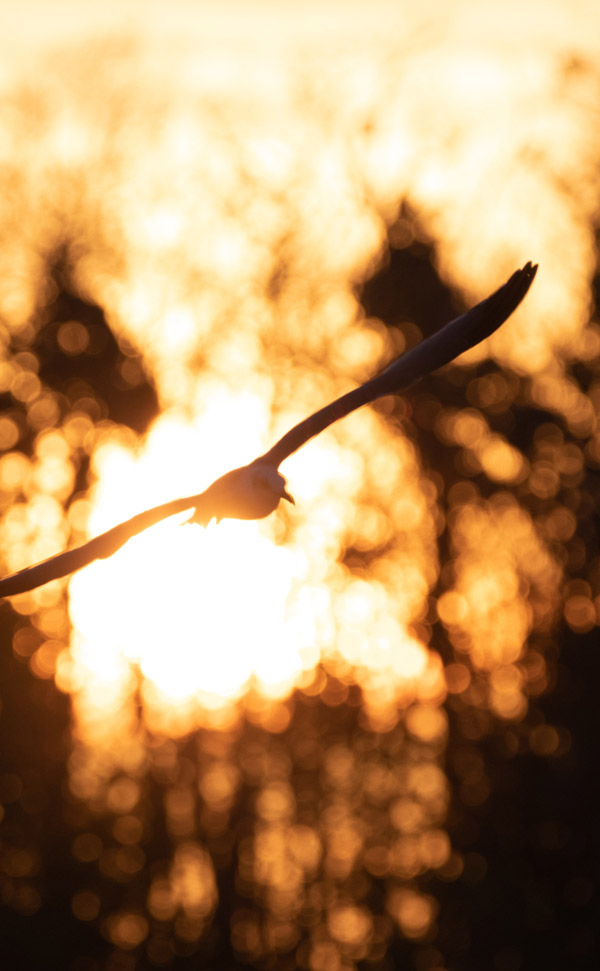 See All the Same Flora, Fauna, and Wildlife
---
There are a few places in the world where sunsets feel a little more magical — and the Everglades is one of them. Watch the sky turn shades of pink as it reflects on the water and the River of Grass turns from day to dusk. It's truly an experience you won't forget.
Show Up Prepared
---
There are a few things you may want to have on hand for your sunset airboat tour, depending on your interests and preferences. Think about your comfort as well as what you'd like to do on the tour and how you'd like to remember it.
Bring Sunscreen or a Hat
The first part of your Everglades tour will be during the day, though it will be later in the afternoon. Still, if you're prone to getting sunburns, it's a good idea to be prepared by bringing sunscreen. You may prefer a hat just to shield your face. There is no cover on the airboat, so it's better to be safe than sorry when it comes to your comfort, whether it's sunscreen, a hat, or just a pair of sunglasses.
Don't Forget Bug Repellent
The Everglades are known for their mosquitos, so prepare accordingly. It's recommended that you apply bug repellent before starting your tour, no matter the time of day. Don't let the insects get in the way of your enjoyment while touring the River of Grass.
Bring Your Camera — and Binoculars
Think about your interests going into your tour. Do you enjoy birdwatching or being able to get a better look at wildlife from a distance? If so, bring your binoculars and mention your interest to your guides so they can point out birds and wildlife as they're spotted on the tour. Your guides are Everglades enthusiasts who know a lot about the flora and fauna there, as well as being dedicated to their conservation. And if you enjoy taking pictures while you're there to help remember later, be sure to bring your camera!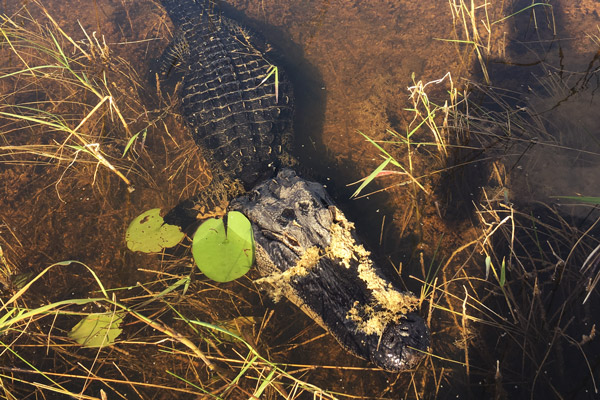 Have you taken a tour with us? Tell us how it went!
BOOK YOUR MIAMI EVERGLADES AIRBOAT TOURS